Hello everyone and happy Monday! Well writing this on Monday and probably hitting publish on Tuesday 😉
Well the come down after my 3.6.9 cleanse was much needed. Although I felt amazing and really enjoyed the cleanse (will likely do it again soon!) It was still really structured and so I welcomed not having to think or prep too much this past week (starting on Wednesday) and really just got back to enjoying intuitive eating. I like practicing intuitive eating as much as possible and giving my body what it wants (within reason!). I also stayed the same weight this week at 227 which I weighed after the cleanse. Very happy to maintain that!
Wednesday September 11th
Breakfast: Lemon water, Mangos
Lunch: Watermelon slushie – a Medical Medium Liver Rescue Recipe
Snack: 2 wraps with caramelized onion hummus and lots of arugula
Dinner: I used my instant pot for the FIRST time!! I made vegan richas vegan aloo gobi. Super simple and delicious. I think I am going to be using the instant pot a lot.
It was such a nice day outside today. Super sunny and humid. I took advantage of it and got plenty of natural vitamin D, enjoyed my summery drink and went for a swim too.
Thursday September 12
Breakfast: Lemon water, coffee (gasp…yes!!) Mango and peaches
Lunch: I started with a large bowl of arugula and chopped veggies. Cooked up some portobello mushrooms along with red pepper. Steamed two perfect sweet potatos in the instant pot and used one of them mashed up in the salad. Added in seasoned black beans, hot sauce and hummus for a super satisfying lunch.
Dinner: Light but only because I was still stuffed from lunch! I had two large green apples and two dates after my one hour clogging class.
Clogging class??? Yes!
A few weeks ago I was looking into adult gym and cardio classes in my area. I have already dabbled in zumba and really enjoyed myself and I did plenty of swimming and walking over the summer but I need to change it up every once and again as to not get bored and quit with exercise altogether.
I found a local studio that teaches step dancing and clogging and offer beginner and adult classes. If you aren't familiar with either – they are kind of similar to tap dancing which was my expertise growing up.
My history with dance is a somewhat strained and bitter sweet memories. I had fun and thankful for the experiences but as I have explained I believe it put some unnecessary stress on me at the time and really set me up for a negative relationship to my body and food. As a child I wasn't really given the proper tools to deal with certain issues like body image, self confidence and self esteem. I always had poor self confidence and self esteem issues. And dance just added fuel to that fire for me.
A big part of my recovery from eating disorders and emotional trauma has been to acknowledge the past but to no longer dwell on it, identify with it or cling to it. I feel that by doing something like clogging and doing it just for fun and just for me is a good way to continue making peace with my past and turning the not so great memories into good present day memories.
SO anyways this studio offered a free trial class so I took advantage of that…i was pretty nervous but the nerves melted away when I saw lots of happy smiling ladies of all ages ready to learn the clogging basics. It was great cardio just as i thought – I actually sweat through my tee shirt! I got new tap shoes this weekend and looking forward to taking those for a spin this Thursday.
Exercise: Walking lola for 20 minutes and 1 hour clogging class
Friday September 13
Breakfast: Mango
Lunch: Left over aloo gobi with garlic naan
Dinner: Pizza night! I had been looking forward to this night for awhile. Especially after being so healthy and somewhat restricted on the 3.6.9 cleanse. I ordered a medium plant based pizza from New Orleans topped with Daiya "cheese", Yves "ham", Yves "Pepperoni" sun dried tomato, green peppers, olives and onions. Unfortunately my pizza came loaded with DOUBLE regular cheese. The "old me" would have just said "meh" ate that greasy cheesy pizza and suffered the consequances of horrid stomach cramps all weekend and nasty bathroom business (TMI) However…the new me won't accept feeling that way. I am worth more! I was able to call back and they rectified the situation pretty fast. We went back and exchanged pizzas. Overall it was very enjoyable and I had left overs for the next morning. Fun fact: I used to be a creamy dip cup a holic. I mean I used to go through 4-5 of those in one sitting and now I simply enjoy the plain marinara cups (and just one) for my crust.
Saturday September 14th
Brent had to work early this morning.
Breakfast: Water and left over cold pizza – I think it actually tasted better cold.
Snack: left over sweet potato
Lunch: 1 wrap stuffed with cooked portabello mushrooms, green peppers, garlic and hummus
Went shopping for my new tap shoes and also stopped off at the new "Happy Plantet location" where I picked up enough vegan junk/processed food for a month or two. Don't judge me!
Snack: Sweets from the earth vegan carrot cake (naughty) also purchased at Happy planet.
Dinner: I used the instant pot again (LOVE) and we made High Carb Hannahs Red Lentil Chilli. I love Hannahs youtube channel and have all of her ebooks. She has great recipes to try that are mostly high carb, low fat and vegan.
Sunday September 15
Breakfast: Tim Hortons Beyond sausage lettuce tomato biscuit and black coffee which I doctored up at home with some soy creamer. Honestly…can I just enjoy my junk food please universe? This wasn't great – everything was overcooked and dry. Must be a sign telling me that I shouldn't be eating this junk lol
Lunch: Two wraps stuffed with cooked peppers, mushrooms and hummus
Dinner: Left over Red lentil chilli with cooked broccoli, hummus and green onions from the garden
Exercise: Two separate walks – one longer at 30 minutes and one short at 15 minutes. I checked my blood glucose level after my first walk and was pleasantly surprised! They continue to improve with time and consistency.
Finally, I wanted to tell you a little bit about the next challenge I am embarking on. And no, it's actually not food related! A few weeks ago I came across a post via social media from a company named "We are Wildness"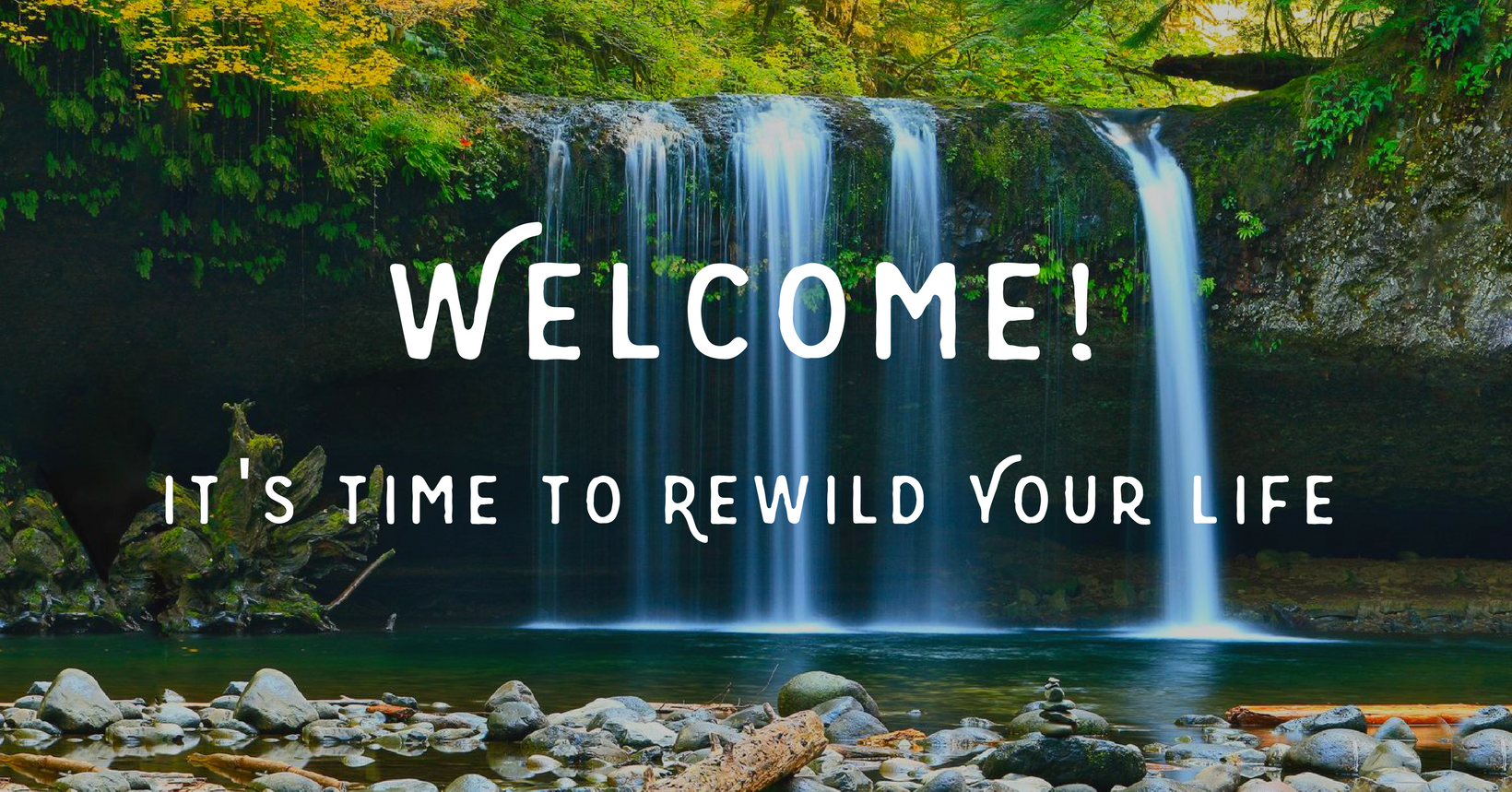 We are wildness "is a global community of humans reconnecting with the natural world, rewilding our daily lives, and protecting the wild spaces that still remain."
As shared on the We Are Wildness website:
Who we are
We are a small team of committed individuals bringing you inspiration & educational resources grounded in Nature.
Our mission is to help improve the health of individuals, wildlife and the planet, by inspiring people all over the world to reconnect with Nature.
How we got started
We Are Wildness was founded by Alissa in 2011 as a personal growth project. After struggling with depression and anxiety for many years, she found nature connection and living closer to the land to be instrumental in her healing process. Ever passionate about wildlife, nature and wild spaces, Alissa's hope upon starting WAW was to create an avenue with which to inspire people to reconnect, protect and preserve both their intrinsic wildness and the wildness of the greater earth organism. That personal growth project has now grown into a beautiful collective of wild, yet modern humans who share experiences in many ways: By participation in WAWU, an online school, by reading and contributing to a diverse blog, and by connecting with other Nature lovers via a large social media community.
As I was reading about Alissa's journey I could somewhat relate in the fact that I feel that being out in nature, natural vitamin D and getting away from social media for a few hours each day has also played a huge role in my recovery and brought my stress levels down significantly helping to balance my emotions overall. I find that the more time I spend outside the happier and more relaxed I feel.
Although I have always felt a deep connection to and with nature and being in nature has always brought me a sense of peace, as a child I didn't really play outside as much as other kids as I spent my days, evenings and weekends in dance studios and competitions. As I got older and struggled with binging, food restriction, obesity and the depression and anxiety that came along with that I learned to hide myself away and spent more time than I care to share indoors and behind a screen or IN-FRONT of a screen.
Lately I have been spending much more time enjoying the out doors. I love taking long walks with Lola around my small town, sitting watching and listening to the birds, meditating in the backyard, swimming outside, having camp fires under the stars and generally just being outside enjoying the changing seasons.
So when I came across the We are wildness website and read all about their challenges and courses (some free and some paid for) it was right up my ally and I wanted to get started immediately! I decided to join the 7 day *free* challenge first. For the next 7 days I will be participating in a daily challenge set up by the good folks at We are Wildness in hopes of making spending time out in nature a more carved out and concrete part of my days. I think we are wildness will inspire me to do just that. I will be sharing all of the 7 days with you here. Starting this evening.
See you then <3